Fragrance and Herbal Oils


What our society today needs more than anything is the spirit of empathy—the ability to put ourselves in the shoes of those who are facing hardship and suffering, to understand and share what they are going through. When the spirit of compassion becomes the bedrock of society, and is embodied by society's leaders, the future will be bright with hope. 

Honey Almond and Lavender

Our Version - Coco Chanel Type

Our Version Jean Paul Gautier/Type

This aroma is a combination of the nutty aroma of a fresh almond with rich notes of golden honey and a dash of sweet fruit and the added earthy floral scent of Lavender.

10ml Roll-on $5.29

This is our version of a mysterious, provocative Oriental fragrance that gradually reveals its contrasting notes.​

10ml - Roll-on $5.29

 It's a blend of Italian bergamot, applewood, tonka bean, patchouli, cedarwood, oakmoss, cardamom, vanilla bourbon, and allspice.  A great unisex scent.

10ml Roll-on $5.29

imagine, a man who is Confident, Trustworthy, Successful, Romantic, Sexy, Sensual, Daring, and has a great sense of humor. Would you call that...The Perfect Man? 

10ml Roll-on  $5.29

Intensive and sensible, modern, and comfortably warm, masculine and gentle.

10ml Roll-on $5.29

This fragrance oil is a modern, classy, sexy, complex blend of the following fragrance notes: bergamot, lemon, silver fir, and geranium; all sitting on intoxicating notes of woods, leather, and musk. A man wearing this is sure to get attention!

10ml Roll-on $5.29

A tempting, juicy fragrance oil which is an arrangement composed of fresh top notes of green apple, red delicious apple, and pineapple; middle notes of tropical peach blossoms, and orchid; all sitting on a fruity, floral musk.

10ml Roll-on  $5.29

"Sakura" is the Japanese word for Cherry Blossom. Amazing Sakura Whipped Shea Butter has a floral scent reminiscent of the exotic gardens in Japan. Oriental and sensual, our Amazing Sakura scent is a well-rounded blend of pink Japanese cherry blossoms and fragrant mimosa flower petals, with warm base notes of vanilla, Tonka bean, and oriental woods.

10ml Roll-on  $5.29

This fragrance oil has fresh orange and crisp aldehyde which lead to a warm blend of woods and musk to create this sensual fragrance. Hints of rose are balanced with patchouli, cedar wood and sandalwood for warmth. A highly textured blend of musk notes is sweetened with hints of vanilla for the fragrance signature.  A great unisex scent.

10ml Roll-on  $5.29

A sensual Christmas fragrance oil by Natures Garden that will help you get kissed under the mistletoe! Mistletoe and Ivy fragrance blends together cedar leaf, Siberian fir, English holly, holiday mistletoe, cooling camphor, trailing ivy, sandalwood, vetiver, and frosted musk.

10ml Roll-on  $5.29

Blended kiwi with coconut. The delightful scent of green kiwi fruit and rich coconut create a lush tropical aroma that is known to soothe and relax. Coconut Kiwi hydrates your skin with moisture that lasts all day. A great unisex scent.

10ml Roll-on  $5.29

Masculine and timeless, this warm and exotic scent is made up of jasmine, rum, citrus and sparks of hearty spice.

10 ml Roll-on  $5.29

Cool Water is classified as a refreshing, spicy, lavender, ambery fragrance. This masculine scent possesses a blend of lavender, jasmine, oakmoss, musk and sandalwood.

10 ml Roll-on  $5.29

Clean and fresh, with a hint of musk, let this fragrance take you away!

10 ml Roll-on  $5.29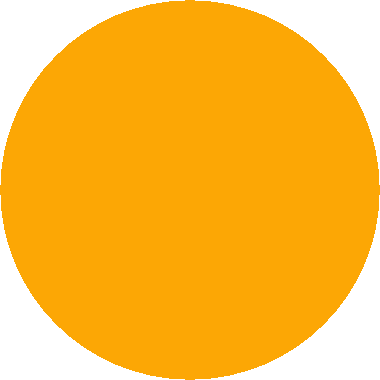 Cyber Holiday Sales on

Fragrance Oils

     (Reg Price $8.29)  ~~~~Sale Price  $5.29